'CPEC opens a new era of potential for the logistics industry,' Malik Moin Ahmed Chishty, CEO, Agility
24th Aug 2017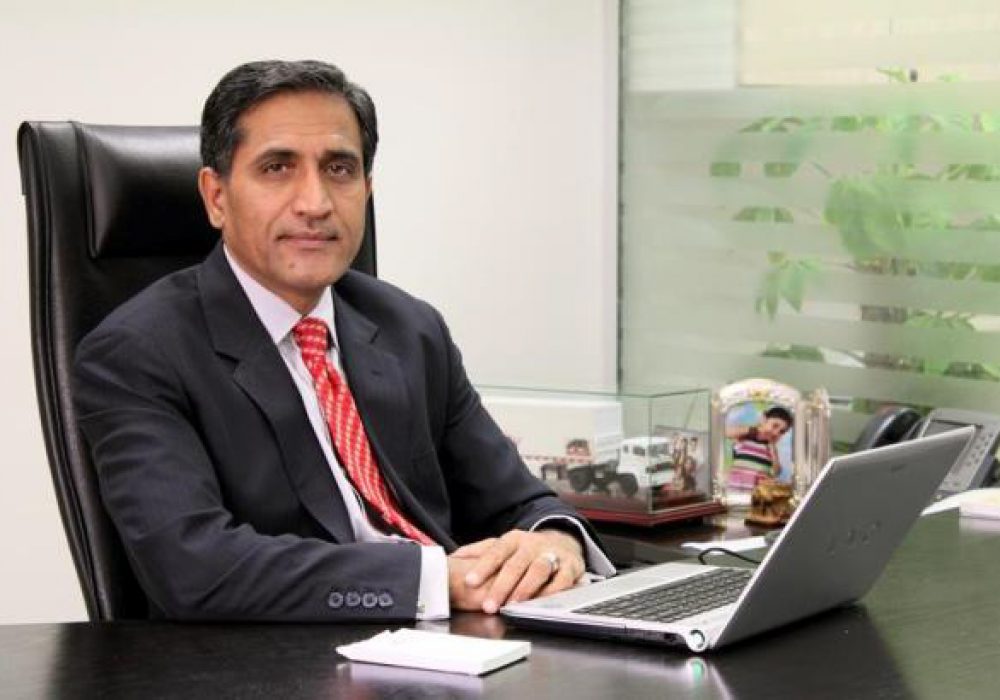 Malik Moin is a logistics veteran with over 20 years' experience in the sector.
Malik Moin is a logistics veteran with over 20 years' experience in the sector. He is currently the Chief Executive of Agility Pakistan Limited. He started his career with DHL. He joined TCS when the company was first founded. Moin started his own company later that went into a joint venture with a global freight forwarding company which was brought by a group, now branded as Agility.
BR Research had a chance to sit with Moin to talk about how Agility came to be in Pakistan; touching upon the logistics sector and how it is evolving as CPEC and other important infrastructure developments happen across the country. Here are some edited transcripts of the conversation.
BR Research: Walk us through how Agility came to Pakistan and what your role was in it?
Malik Moin: Let me tell you first how Agility was formed. Today it is one of the top seven logistics providers in the world but it started off very small in Kuwait. It was called Public Warehousing Company which used to rent warehouses. They were a $200-300 million company but they decided to expand and through a series of mergers and acquisitions, they acquired different companies with different specialties.
They acquired a company Translink in Singapore which was a market leader in fares and exhibitions. One of the biggest acquisitions was a $600 million dollar of a freight forwarding company called Geologistics, headquartered in the US. Geologistics was the first cargo handling company for Imperial Airways, now British Airways and was present in over 100 countries. So the Kuwaiti group acquired the heritage of many these companies back in 2006 and branded them together into Agility.
It came to Pakistan through Geologistics. I had started my own company called Express Pak Logistics and we entered into a joint venture with Geologistics in 2003 where 60 percent of the shares were
acquired by Geologistics. In 2006, we were acquired by what is now known as Agility. Mostly, global freight forwarding companies have only operational units in different countries that work as an agent. But
the Kuwaiti group wanted to invest in Pakistan.
We are the only logistics company to make such large investments into Pakistan—so far we have invested over $70 million in the entire supply chain solution, from IT software, to warehousing to cold
storages and transportations fleet.
BRR: What segments of logistics do you operate in; and how is the business divided amongst these products?
MM: We provide the complete supply chain solution to our customers. Our first product is the air freight, ocean freight and ocean-air freight product which is the core of logistics companies—handling export and imports by air, which can be connected via sea. We handle the importation and exportation of goods that may arrive from air or sea. This constitutes around 20 percent of our business. Then we have
warehousing. This is the biggest part of our business. We have about 2 million sq. feet of warehousing facilities and we remain a market leader in it. Then we have cold storages across Pakistan. We have one in Port Qasim, Karachi, one in Lahore, then Islamabad and Sukkur. We also do distribution.
We are the largest distributor of Omore ice cream where we handle the entire supply chain—picking the ice cream from the factory, taking it to our cold storages in different cities and handling distribution of these to retail. We are currently distributing Omore to the entire Sindh, Baluchistan and the North. We are also the distributor for Shell Lube. Moreover, for Samsung parts, we purchase and maintain inventory in their Lahore warehouse. We are also distributor for Nestle's chilled products such as yogurt and butter.
Another one of our products is fleet management which is a big chunk of our business. We have reefer transport, dry transport and we are also in the bulk liquid transportation business. Our clients are Shell and Total. Then we also deal in chemicals transportation where we handle caustic soda and fertilizers transportation. We have over 500 vehicles in our fleet.
We also have other specialized products such as handling the logistics of fairs and exhibitions—from importation of the exhibition goods, to customs clearance, to taking it to the expo ground, dismantling of the cargo, placing the cargo to stalls and then taking it all back once it is over.
Then we also handle project logistics. We can handle the entire movement of an industrial plant from a foreign location to bringing it here in Pakistan and then setting it up. We are also involved in defence
logistics where we move military equipment from here to any place where the army is deployed in a UN mission. Similarly, we have handled importation of hardware like helicopters.
Another product is records management. We are now handling archiving, digital imaging, storing, physical storage of the documents for businesses, and we give them an online access where they can track their storage and retrieve. Some of our clients include Siemens, Coca Cola, British Council, Allied Bank.
Our current year turnover is expected to stand at Rs10 billion which is 20 percent freight forwarding; 40 percent warehousing and distribution and the rest is other services.
BRR: Where do you see the most demand for logistics coming from over the next ten years?
MM: CPEC and the entire development that we are seeing will open a new era of potential, especially for the logistics sector. We will see project logistics when industries are developed. Logistics will come in at plant movement and set up stage. Then when industries are started, the freight forwarding business will see a boom. When industries start producing, they would need transportation, warehousing, and storage facilities. Companies like us are already ready to cater to these changing demand dynamics. Agility Global is now looking to expand its set up in Western China as well so we can connect with them and
work together. It will be much easier for us to integrate ourselves and change with the customers as compared to our competitors.
When we first started working with Engro; it was just a freight forwarding business, but today, Engro is our biggest client. When we go in with a new client or sector, we look at their logistics spent overall, and
determine what solutions we can offer. For Engro now, we do it all—from records management, to distribution, warehousing, caustic soda and fertilizer transportation, to freight forwarding and plant movement. We are growing with the customers since the scope of our services is so wide, we can go into any sector and offer them services. For instance, cement sector is seeing expansions. We went in and handled logistics for several of these cement expansion projects.
BRR: Have you done any work in creating agricultural linkages and connecting farm to the market which is what is now being suggested by many donor organizations working in agricultural development?
MM: We have been working on several projects. We have suggested to the government to make processing centers near the farms instead of just cold storages. One of our pilot projects is for red chilli. Red chilli is grown in Kunri, near Mirpurkhas. This chilli used to be the biggest export to Asia at some point but it was not developed, either by the government or the farmer.
We set up a warehouse in Kunri, and we took SGS with us and Pakistan Mercantile Exchange was involved and we formed a coalition. We handle the logistics part whereas quality machinery is located within the warehouse by the SGS. And now chilli is being traded on the Mercantile Exchange. Last year, we handled 300 tons. This year, we have handled 3000 tons, and we are now doing another project for wheat and rice where the State Bank will also be involved. Our warehouse will issue warehouse receipts on the basis of which banks can lend to farmers. The farmers can also get paid on time once the warehouse receipt is issued.
BRR: There is a huge logistics and supply chain potential in the utility stores business. Do you see yourself entering that sphere?
MM: We have actually done a project with Metro in Pakistan where we set up a food processing center for them at the farm site where most of their produce was being cultivated. The processing center would take deliveries from farmers, then do the grading, packaging, labeling, bar coding, then deliver to Metro stores. But it was not as successful. Even though the utility store and mall culture has picked up, it is still not as developed and the customer is still looking at prices, eventually buying groceries from the roadside fruit seller. This is a developing industry and we will be there when the customer needs us.
BRR: What about the e-commerce industry? Logistics has the biggest opportunity in this growing arena.
MM: All the e-commerce companies, those that are local and other international ones that could enter Pakistan like Alibaba or Amazon will need a logistics partner and we will be here when they do. Such companies need warehousing, inventory management, as well as the last mile delivery. Over the next 2-4 years, we will see this sector really develop—it has already picked up considerably over the past 5 years.
BRR: Many logistics companies argue that the sector is largely informal, that in turn hurts the formal sector. Do you think it is a huge hurdle and how do you see it changing?
MM: Look, this industry was not created nor had any structure in Pakistan. It just came together on its own which is why much of the informality still exists. In the beginning, it was more of a brokerage business. People became freight forwarders by default. They were either a custom clearing agent or they were brokers of the shipping lines. In both cases, their clients would ask them to handle the logistics part. Then these were turned into companies as business developed, and these companies developed international relations.
There is a transformation stage in every business, and the industry is once against going through a transformation, which will tackle informality. Companies will have to replenish their fleets and improve
standards to survive the competition.
We have created a forum called the Fleet Operators Association of Pakistan of fleet companies with more than 50 vehicles on their fleet that are owned. We currently have around 30 members, and more want to enter. There is a lot of development; new players are entering.
BRR: Part of the CPEC infrastructure development is the investment in railway lines. How will that change the way logistics companies are handling transportation?
MM: There is a lot of development we are seeing. Globally, logistics companies come in as multimodal transportation. We will use the railways to our advantage. We could invest in a goods train service, or we
can go into block purchase of space, and divide our cargo between truck and rail, using a combination of the two to minimize costs and optimize our supply chain. We evolve as the infrastructure is developed.
BRR: Don't you think from a policy and regulatory perspective, a lot of the work is missing though?
MM: That is true. The Trucking Policy for instance, was first compiled in 2008 but it has not been implemented to date. Today, roads get damaged because the restriction of weight per axle in Pakistan is relaxed to 18 tons, whereas the global average is 8 tons per axle. Pakistani roads get destroyed because of overload. There is a need for a comprehensive trucking policy now more than ever as CPEC takes off.
There is no regulatory framework right now that would regulate truck modernization, take rigid trucks off the roads, set up a licensing mechanism, give formal trainings to drivers, formalize vehicle dimension
rules, have a system to tackle traffic violations. With so much emphasis on infrastructure development, there is none on how to organize it and help it run. Financing mechanisms should be made available for
investors looking to put in money in the trucking industry. Government should be subsidizing it because this is the industry that will bring the most advantage from CPEC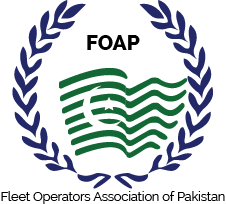 About admin
View all posts by admin →
Leave a Reply
Your email address will not be published. Required fields are marked *