PSO Inducts safe transport vehicle
14th Dec 2017
PSO inducts safe transport vehicle KARACHI: Pakistan State Oil (PSO) on Friday inducted a latest tank
PSO inducts safe transport vehicle
KARACHI: Pakistan State Oil (PSO) on Friday inducted a latest tank lorry in its fleet for safe transportation of petroleum products across the nation.
PSO Managing Director and Chief Executive Officer, Sheikh Imranul Haque inaugurated the modern tank lorry which complies fully with the standards set by the Oil and Gas Regulatory Authority (Ogra) and National Highways Authority (NHA). PSO contracts country's largest tank lorry (TLS) fleet to transport POL products across the country using approximately 8,000 vehicles.
The newly introduced tank lorries are designed to ensure the security of the public and the road infrastructure.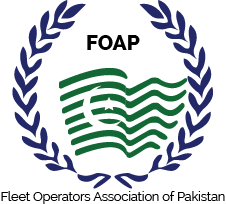 About admin
View all posts by admin →
Leave a Reply
Your email address will not be published. Required fields are marked *